Social Media Marketing St Louis
we make it work for your business
Social media marketing may help you build your brand, reach out to new customers, and increase revenue. Work with Hays Digital Marketing, a social media marketing firm situated in St. Louis.
Clients, as well as clients, desire "word of mouth" for social media marketing, which SEO agencies dream about. Hays Digital Marketing can assist you in determining the difference between a successful social sharing campaign and one where you are simply paying for likes.
Connect with those in your target audience
Strategically can give your brand a more personal touch.
Connect with those in your target audience via links that give your business authority. Keep them updated with photos and updates and show them you are their neighbor. Social Media Marketing, when done well and strategically can give your brand a more personal touch.
It's crucial to remember that social media word of mouth can be earned rather than given. Using the proper message and advertising, you may reach out to thousands of potential buyers. Many people will convert and share, while others will buy and become consumers.
When done correctly, social media marketing may increase traffic, improve statistics, and help your business or brand get new fans. Anyone with a smartphone and access to the internet may now participate in social media. Sharing "shareable" material is the purpose of social media marketing initiatives. This can be accomplished through advertising or a catchy message. Users can then share the message, which appears to carry a lot of weight.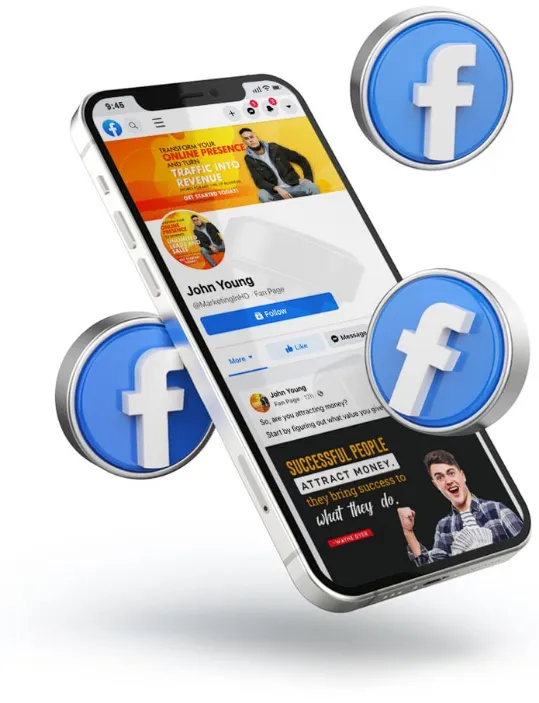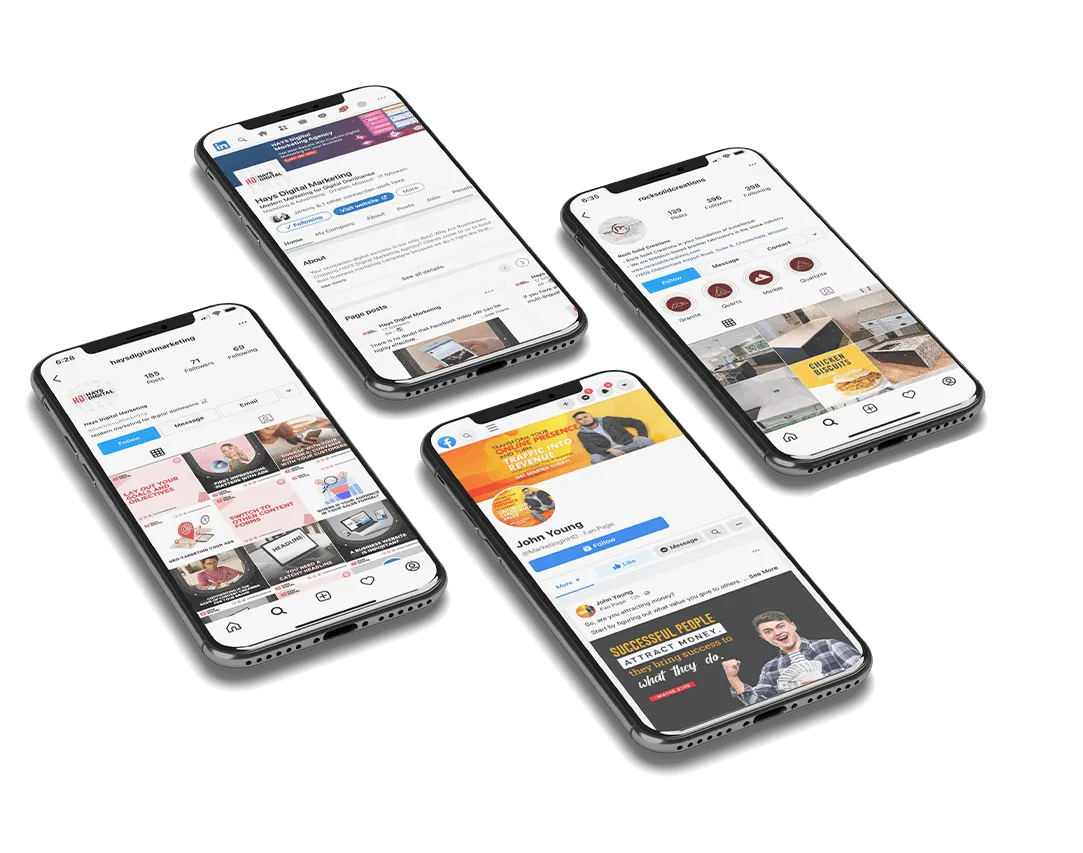 When people use social media, they do so at their own pace and on their own time. When you employ us to handle your social media campaign, the message we provide motivates people to do desired actions while also keeping your brand in front of them. We use our automated posting schedules to get your information in front of the most active social media users, who are more likely to engage with your content.
People utilize social media in a variety of ways. People, on the other hand, are continually looking for ways to interact with content. Because the information you develop and share can vary, it's critical to concentrate your social media marketing efforts on creating content that appeals to potential customers.
Given the amount of content required to maintain a social media presence, both user-generated and influencer content can be highly beneficial in helping you establish a stronger social media presence.
Every business need a different approach to social media marketing. Even your fiercest rivals may have techniques that aren't appropriate for you. The keys to social media marketing success are research, planning, and teamwork. We'll collaborate to develop and implement a strategy that will help you reach your target audience, enthuse your customers, and strengthen your brand.
Social media is almost universally used, so why would it be challenging for a business to manage it?
Social media is a major part of almost everyone's life for about 10 years, many people can't imagine a day when they didn't check Facebook or Instagram daily. The revolution that social media has brought to the way people access news, entertainment, and information is nothing less than revolutionary. Social media has fundamentally changed the way that we communicate with family and friends. It allows us to keep in touch with those we love and share what's happening in our lives with them. The popularity of social media is due to this sense of community.
The use of social media to market your business is known as social media marketing. For companies to sell their products or services and communicate with customers, social media marketing has become a popular technique. This is understandable. Businesses benefit from social media in a variety of ways, including the ability to form genuine relationships with their customers. Advertisers and users alike have become more interested in social media. As a result, the level of quality and sophistication necessary to form meaningful connections has risen. To help your company go forward in real and measurable ways, you must plan and execute your social media marketing tactics.
Create amazing content to connect with customers. You can use words or photos to make your content impact customers positively. You must make sure your content is relevant and interesting to each social media platform on which it appears.
We can help you become an expert in your field and get seen with our comprehensive social media marketing strategy.
Building a community means engaging more with your audience. However, community management is often required in order to create that community. Customers and potential customers have many options to reach you with their questions or feedback. It's crucial that customers feel heard. You can maintain a dialogue with your users, and make important connections through community management.
There are many advantages to engaging with customers online.
Engaging with existing social media followers can help you reach new potential customers by allowing you to engage with them. Social media marketing is different from any other form of marketing because of this. Our team knows exactly how and when to reach new customers, at the most affordable cost. To ensure your company is receiving the highest return on investment (ROI), we use Google Analytics Social. There are many ways to reach potential new customers.
You should have clearly defined and quantifiable goals for your social media marketing campaigns. Companies use followers, comments, and likes to measure the effectiveness of social media marketing campaigns. All of these are worthy goals as they show the engagement and size of your audience. Social media marketing has many more possibilities. Your business can leverage social media marketing to generate qualified leads and traffic, increase your email list, or drive qualified traffic to its website with a strategic plan. This helps you to understand your customers and their interests, as well as provide evidence of how your social media marketing efforts are helping grow your company.
help you increase brand awareness and traffic
St Louis Social Media Marketing Services
To fully harness the power of social media, we make sure that social media is part of every customized marketing plan. No matter how big or small your business is, you should use social media. Social media can be a powerful way to connect with your customers online.

Impressive social media profiles
LinkedIn and Facebook that showcase your authenticity and expertise.

Integrated social media marketing strategy
we create a strategy that includes a consistent branding voice
Our experts will help you find articles your customers would like to share and learn from
You can sell online by setting up an easy-to-use order- and product-management website.
Promoting Events and Blogs
Our goal is to promote your blog and other special events.
Traffic analysis of social media
To find the best strategy for your company, we analyze your data.

Increasing brand awareness
So that we communicate the brand's culture to our customers, we get to know each part
Social Media Marketing St Louis: What to Expect
Social media can add noise to an already saturated space. We understand the differences between different social media platforms and position our clients strategically to ensure that your brand is present on those platforms.
We want to become your digital marketing partner. This means creating a brand voice to represent you in the best way possible to your customers. Because we know that you are passionate about customers and how they speak about you, You can meet them at their place online, and you can engage with them using content that communicates your authenticity and expertise.
There are many reasons to use social media. Social media is a great way to communicate a single message on a number of different platforms. The platform allows you to tailor each message for your audience, which makes it easier for the strategist and users.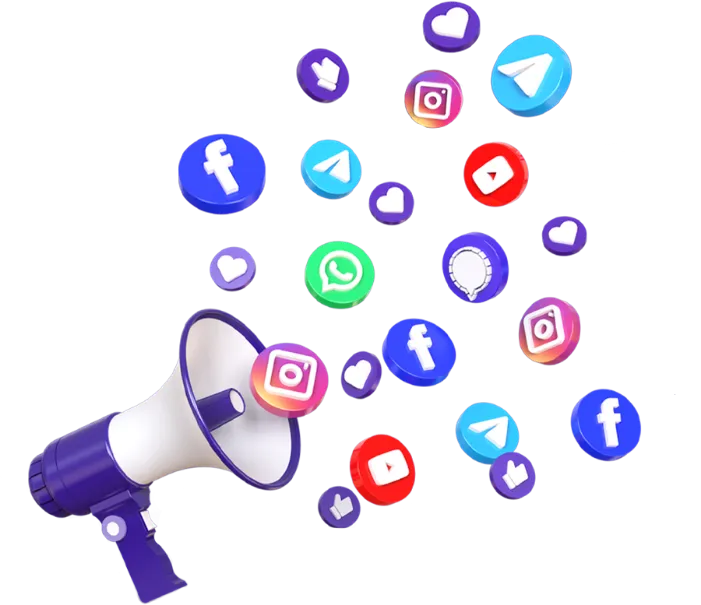 Social Posting Essentials
Social Posting Essentials
Social Posting Essentials