Content Marketing St Louis
Hays Digital Marketing makes content marketing easier by providing a service that helps businesses to plan, develop, and publish content. This content has the potential to produce measurable outcomes.
You may use the internet as a stage. Your audience will be captivated by your tale, which will draw them in and make them feel like they are a part of your company.
You know more about your field than anyone else. Make a show of it! Content marketing methods that are effective are a terrific approach to demonstrate your expertise and understanding. Customers will benefit from your knowledge and experience on the best methods to use your items. Your company's culture, as well as your commitment to offering high-quality services, will be recognized. The importance of content in earning consumer loyalty and trust cannot be overstated.
Your company could be worth as much as the things you sell.
What exactly is content marketing?
In content marketing, it's possible to be both basic and sophisticated. People like your idea, and your product becomes a brand. That's what content marketing does: it turns it into something you enjoy. This can be a gratifying activity, despite its difficulty. Content marketing achieves the highest level of engagement in advertising. The best and most innovative content writers for your firm can develop excellent marketing materials.
You can grow your company's knowledge and skills by sharing what you know. Your potential clients and customers are constantly searching Google, YouTube, and Instagram for the answers they need. What if your potential customers and clients knew they could come to you for help? Content marketing is a key component of our proprietary marketing strategy. It helps us grow client audiences, customer base, and lead pools. Multi-channel marketing is used to give your audience the information they require, at the time and in the format they prefer.
Is Content Marketing a Good Idea?
The most efficient marketing strategy is content marketing. Content marketing is especially popular with millennials. Content marketing is cheaper than other advertising options. Content marketing drives loyal customers. This increases customer loyalty and attracts new customers.
Your bottom line will benefit from content marketing. There are three main reasons businesses should use content marketing.
Loyalty is a better way to get customers.
Our goal is to be a digital marketing agency that leads businesses. The latest chapter of your brand's history is at our fingertips with Content Marketing St Louis. Content Marketing St Louis makes use of all available tools to connect with customers and inspire curiosity about your industry, products, and services.
It is critical that a website's material is accurate. The importance of content in getting your website in front of the information-hungry consumer cannot be overstated. What you say and how much you communicate could determine the success of your website. A website with high conversion rates and profit margins, according to Hays Digital Marketing, is one that uses data-driven, relevant content.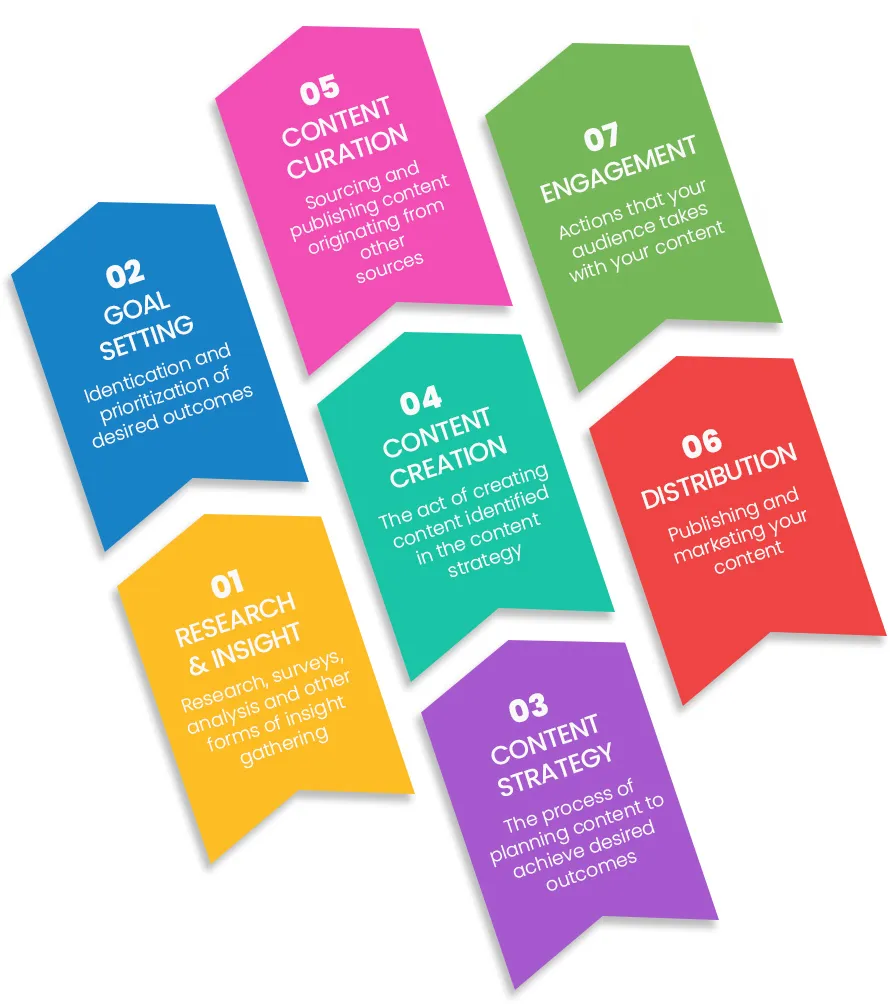 Content Marketing St Louis: why should you choose us?
Great stories trigger strong emotions and engage the senses. Your brand's content strategy should not be any different. It is the process of developing content to talk to your customers about products and services, sometimes referred to as inbound marketing or content marketing.
Content is a broad phrase that can refer to a variety of objects. Frames include articles you've read, movies you've watched, photographs you've scrolled through, and interactive advertisements.
The content marketing service offers a specialized team to handle all of your content needs, including writing SEO-friendly articles, creating videos, sending email campaigns, and designing visuals. Our staff maintains an eye on all new creative avenues to guarantee that we can speak directly to clients.
Your brand must invest in content. But content is not content. You must plan your path.
High-quality materials that reflect your brand's values should shine a spotlight upon your mission. You risk damaging your brand if you don't tell the truth.
Hays Digital Marketing works differently from others
The key to successful content strategy marketing is a combination of internet marketing and content marketing services. We can create original online content and have the essential expertise and understanding for any subject. SEO-driven content will not only provide excellent content but will also help you rank better in search results. Our content marketing firm has been named one of the best in the industry. We can create a wide range of original material and provide content marketing services to fit any requirement.
Utilize content marketing to meet your audience where they are
Hays Digital Marketing gathers deep insight into your company and target audience through our discovery process. This information is used to determine where your expertise matches the needs of your target audience. We use that information to develop strategies and put your company in front of the people who are searching for you.
Content marketing is a strategy for gaining customer trust. They may require your service or product even before they realize it. Although a sale can be beneficial, the success of your company is dependent on your ability to create trust with your consumers and keep them loyal over time. In the United States, our businesses have embraced content marketing to build stronger relationships with their customers.
We could inform you that there is a simple solution to your problem. A team of content strategists at Hays Digital Marketing is passionate about writing. We can assist you in improving the messaging on your website and publishing optimized blog posts on a regular basis
Content Marketing Saint Louis has some things to offer
Our content team conducts research from the first meeting with you. Our goal is to figure out what drives you and your company. It's critical to understand your customers and their goals. We also need to know what your mission and objectives are. Our goal is to figure out how to deliver your story to the individuals who will be most interested in what you have to offer.
Understanding the voice and tone of our partners is a big part of online representation, particularly for digital marketing agencies like ours. Content that sounds authentically like you will be creating is what we aim to do. We want to create content that sounds like it comes directly from you. That is why we keep communication open between our teams and yours.
SYNCHRONIZATION OF CONTENT
Consistent and good content is the best for your marketing strategy. We create monthly content rhythms to ensure that your audience has something new every month. We plan what content we'll post each month and how many pieces. We can adjust your content so it fits with your marketing plan.
Not only will we replicate your brand's tone and voice, but we'll also allow you to participate in content production. We don't make material for you, but we welcome your suggestions!
Are you a spokesperson for a certain event? We'd be delighted to hear about your upcoming event! Your company received a significant award in your field? It's critical to inform your audience! We need to know what's going on in order to develop content.
The collaboration isn't over yet. You can also submit stuff you've been working on, and we'll promote it to our audience. Let's have a look at it and make any modifications that are necessary. We'll then share the material on your website and social media so that everyone can see it.
Our team will examine the content results with you monthly, just like every component in your marketing strategy. This will allow you to identify the content types that are most popular with your target audience. Our team will be able to better plan future content that our customers want.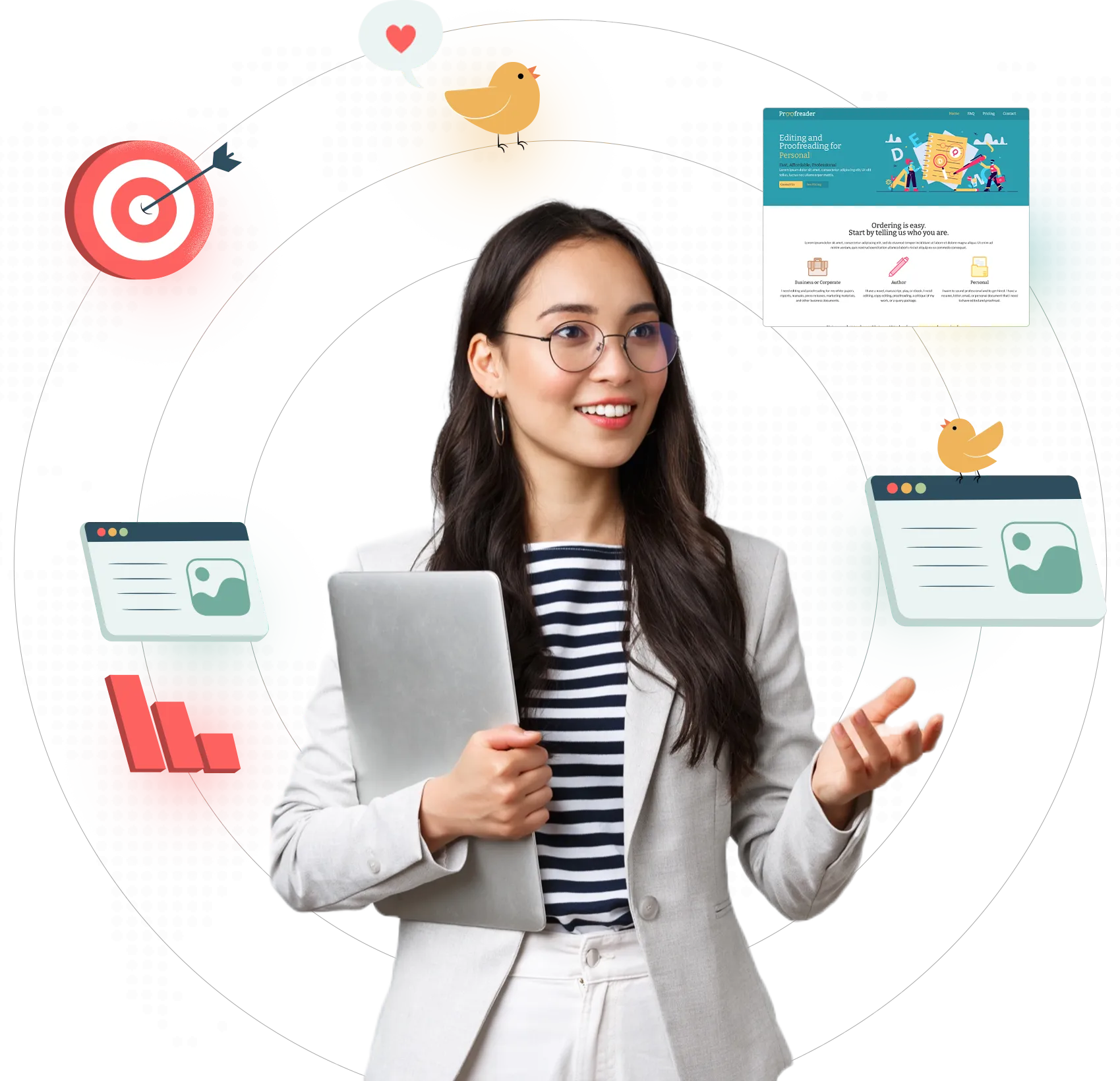 Adding new content to your website on a regular basis is not an option. It's a must if you want to stay current. It keeps you informed while also helping your SEO. Google is alerted whenever your site is updated, whether it's with new blog articles or landing pages. This provides a reason for search engine crawlers to revisit your site and revise your rankings. Your website's copy will quickly become old, and Google will mark it as unimportant, resulting in a drop in your rating.
A blog is an essential tool to establish thought leadership for any company. Blogs allow you to share your voice and educate customers. Blogs can be a powerful tool for SEO, driving traffic to your site. You can also reuse this content for content marketing purposes.
Without content, marketing would be difficult. This content is often written copy or oral copy. The key messages in any piece of content marketing are communicated through copywriting. Copywriting must be appropriate for any type of content marketing and should reflect the objectives of the piece.
You can boost your online presence and improve your site traffic by sharing newsworthy articles about your company to press release distribution sites and news portals. These stories are an effective way to tell the world all about company news or upcoming events. They can also have an additional benefit. You can improve your search rankings by writing your releases in an SEO-friendly way.
It is not easy to take an idea and turn it into valuable content. There are many online tools that will help you check the spelling and syntax of your writing. You're likely to be perceived as a weak marketer if your copywriter isn't competent enough to convey the information in an engaging and unique way to your target audience.
Another way to communicate information is to use infographics. The content will be more easily accessed, more easily read, and retained if it is accompanied by visual elements. An infographic can be used in conjunction with longer pieces of content to grab readers' attention.